Get VOS app Today
Personalize Your Path to Wellbeing
Unleash Your Full Potential
Find Your Zen
Grow in Mind
9 Languages
Available in app
10+
Self-care Techniques
Evidence-based
Developed by mental health experts
10+
Human Lives Saved
Users love VOS
4.8 stars on 21,000+ reviews
AI Journal
Smartest Journal in the World
50+ Breathing
Exercise & Meditations
155+ Countries
Available globally
9 Languages
Available in app
10+
Self-care Techniques
Evidence-based
Developed by mental health experts
10+
Human Lives Saved
Users love VOS
4.8 stars on 21,000+ reviews
AI Journal
Smartest Journal in the World
50+ Breathing
Exercise & Meditations
155+ Countries
Available globally
9 Languages
Available in app
10+
Self-care Techniques
Evidence-based
Developed by mental health experts
10+
Human Lives Saved
Users love VOS
4.8 stars on 21,000+ reviews
AI Journal
Smartest Journal in the World
50+ Breathing
Exercise & Meditations
155+ Countries
Available globally
Innovative Mental Health
Tools at Your Fingertips
AI Smart Journaling
The revolutionary new way to connect with your thoughts and emotions.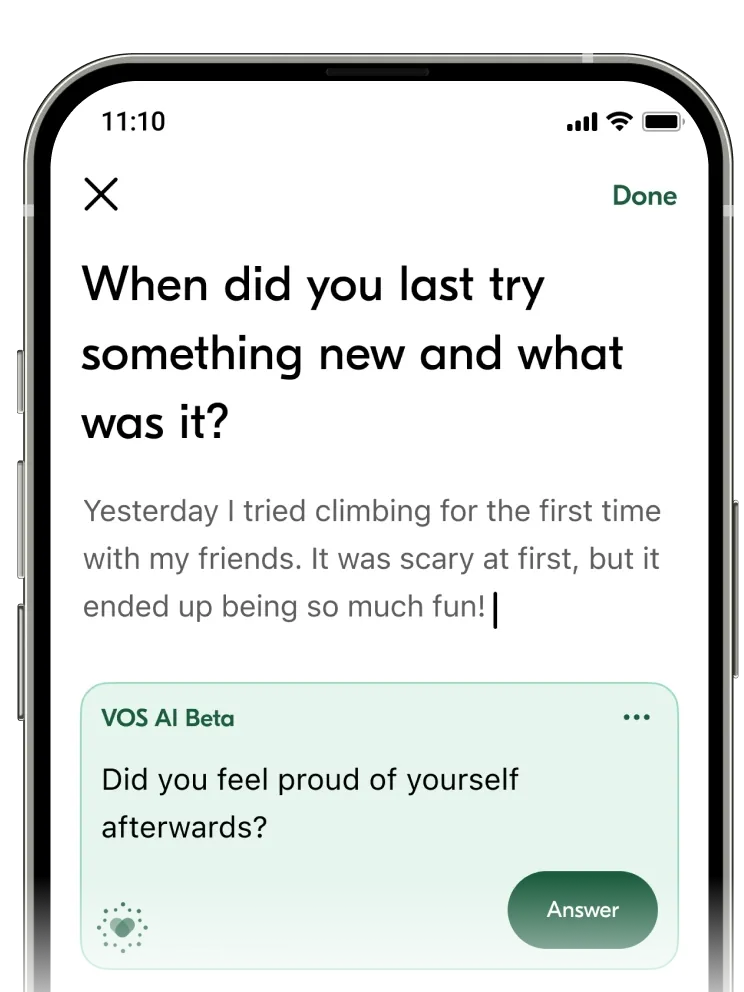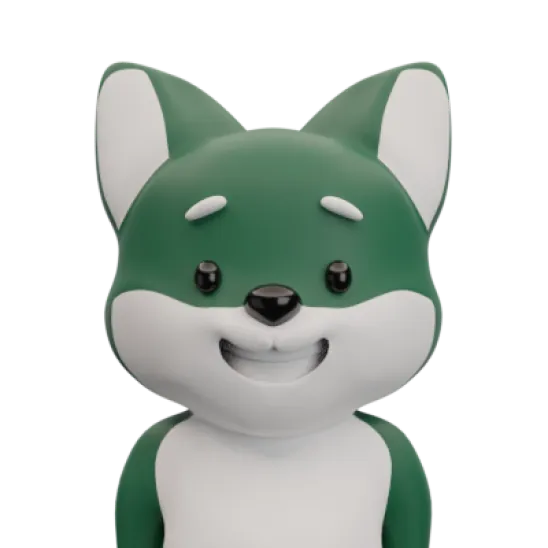 Mood Tracker
A clearer understanding of how your mental wellness is impacted by different situations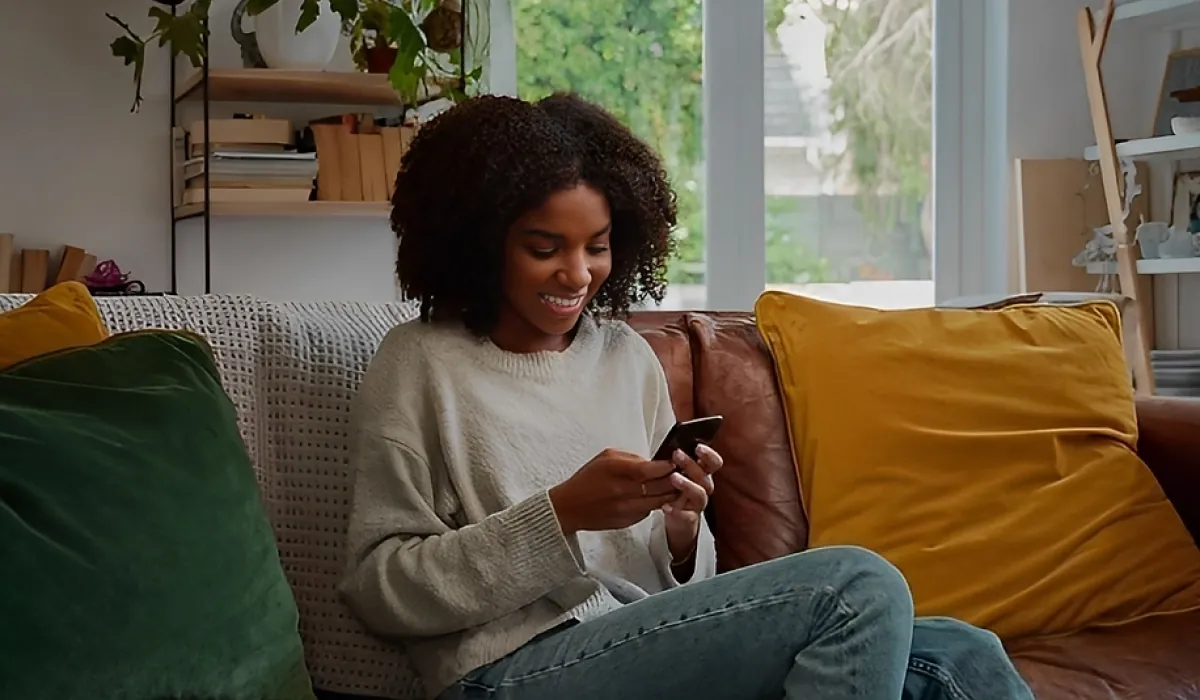 Breathing
& Meditation
Chat with experts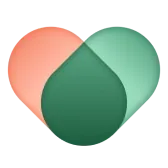 Can you tell me a bit more about what you've been experiencing?
I just can't seem to get out of bed. I don't find joy in anything anymore.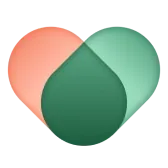 How long have you been feeling this way?
Wellbeing Insights
Identify patterns and triggers in your mood over time.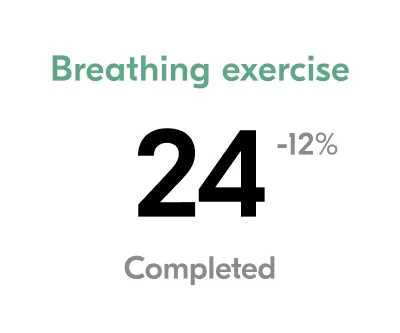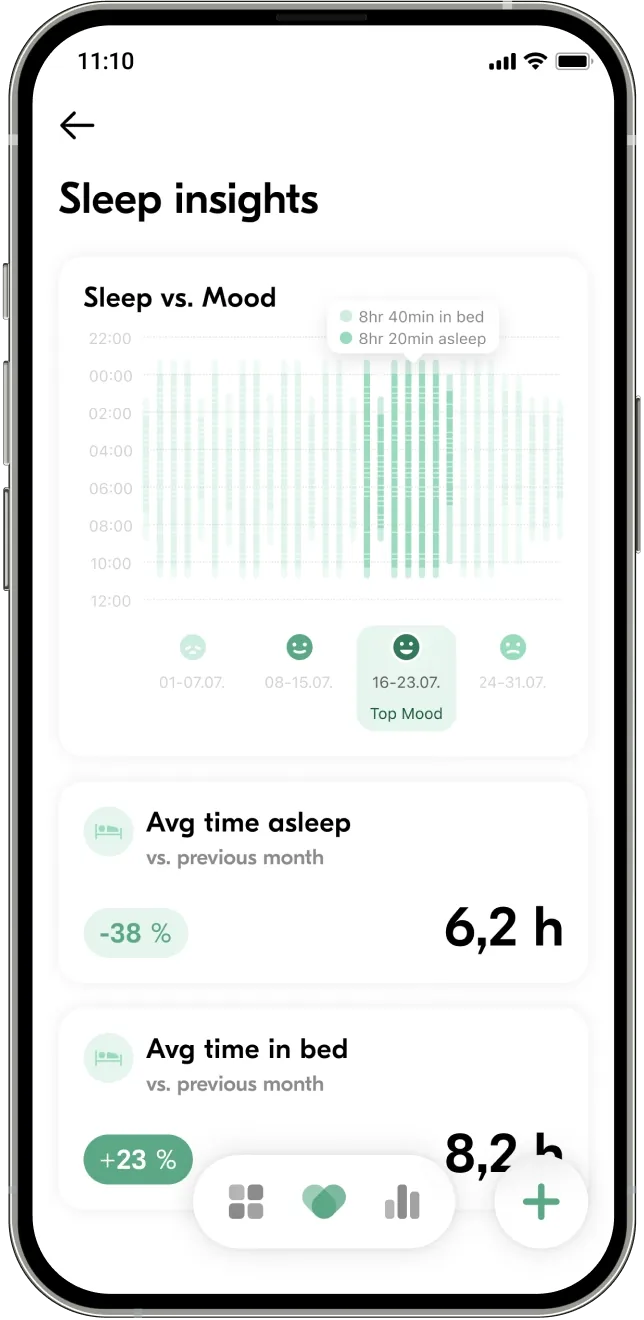 Comprehensive Suite of
12+ Tools and Interventions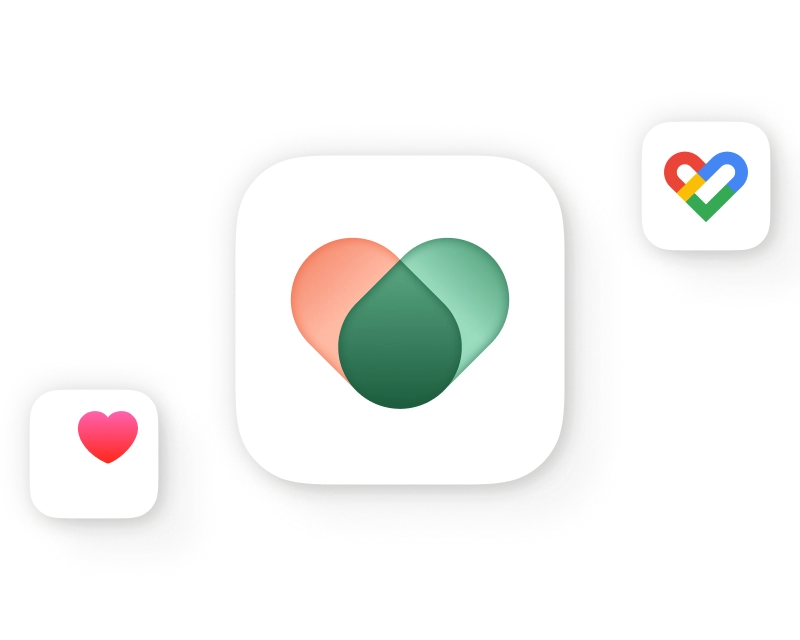 The Data-Driven
Mental Health Solution
VOS uses data such as weather, screen time, social media usage, and sleep patterns to help you identify patterns and triggers in your mental wellness journey.
Expand Your Horizons
Experience the power of VOS on large screen.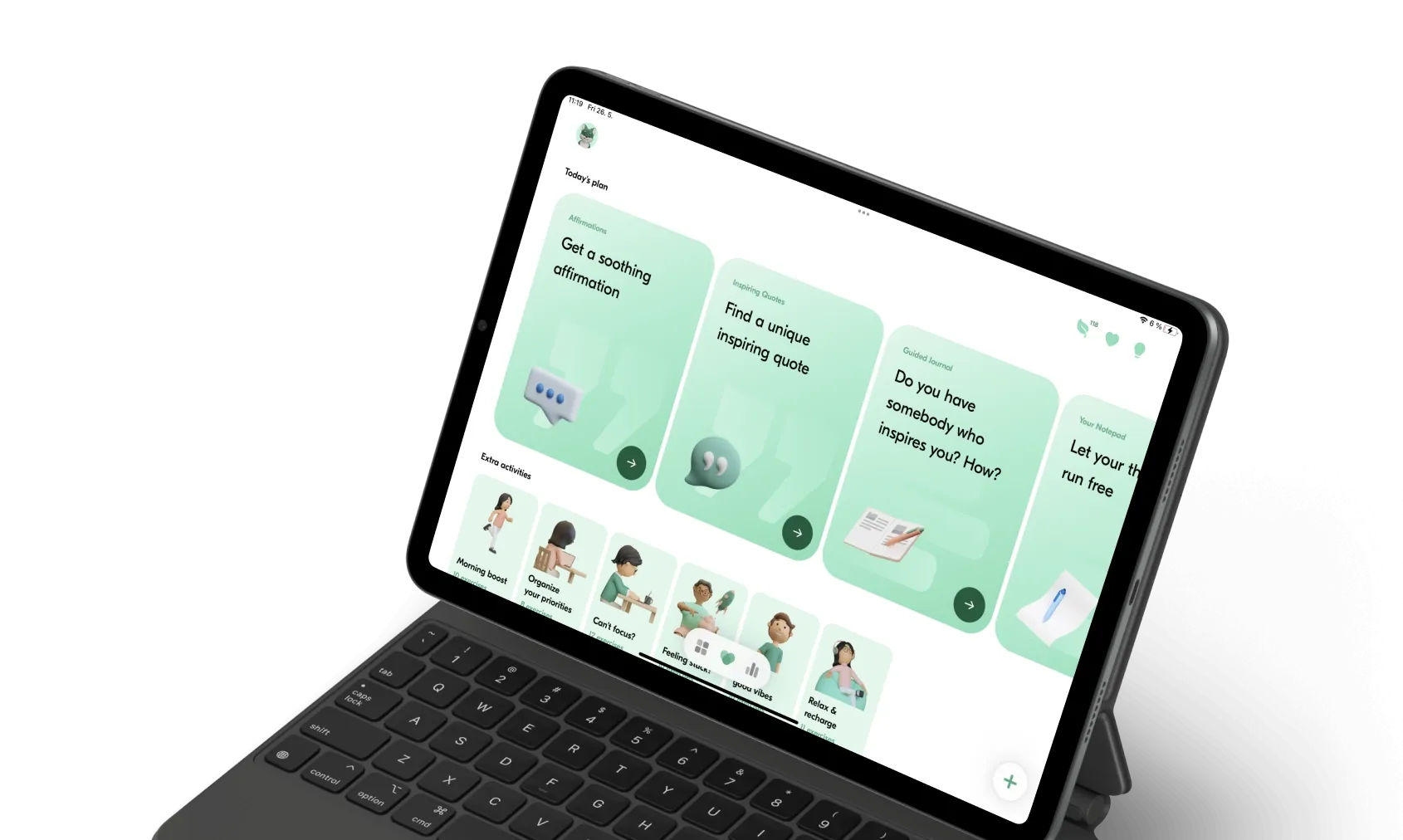 Mindfulness on the Go
Your Mindfulness Coach on Your Wrist.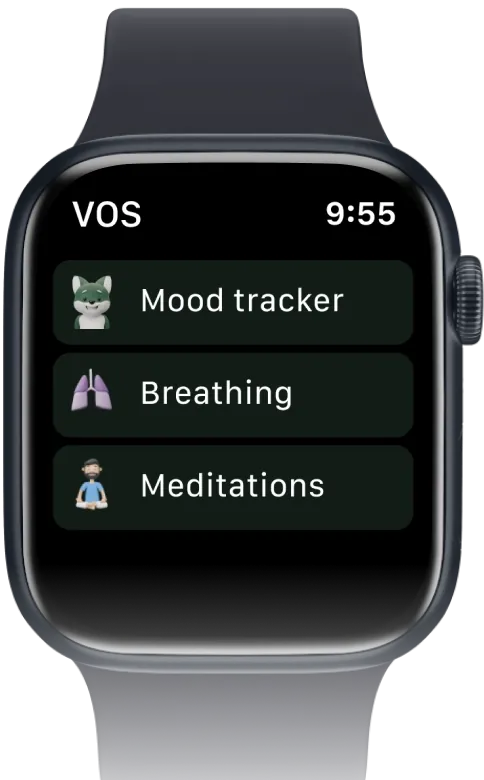 VOS gives you a variety of options for mental health. Journaling helped me to be more present and taught me to enjoy my life more.

"VOS has become an essential tool for me. It has made a real difference in my fight against procrastination."

"VOS has been my go-to for maintaining mental wellness. I love its calming design and the emergency helpline feature."

Jeniffer Walter
San Diego, CA
"VOS's user-friendly interface and holistic approach towards mental health are truly commendable. It's helped me immensely in stress management."

"The life coaching features in VOS have transformed my approach towards productivity and wellbeing. Truly outstanding. "

"Dealing with anxiety isn't easy, but VOS is like my chill pill. Breathing exercises and the vibe of the app - just wow."

"Procrastination is a real struggle, but VOS is like my accountability buddy. The app's tools have made a legit difference in my daily routine."

"Love the AI journal and meditation features in VOS. They have helped me manage my stress better."

Ana
Ana, Lisbon, Portugal
"Honestly, VOS is a game-changer. Those days when I'm feeling low, the mood tracker just gets me. It's real and comforting."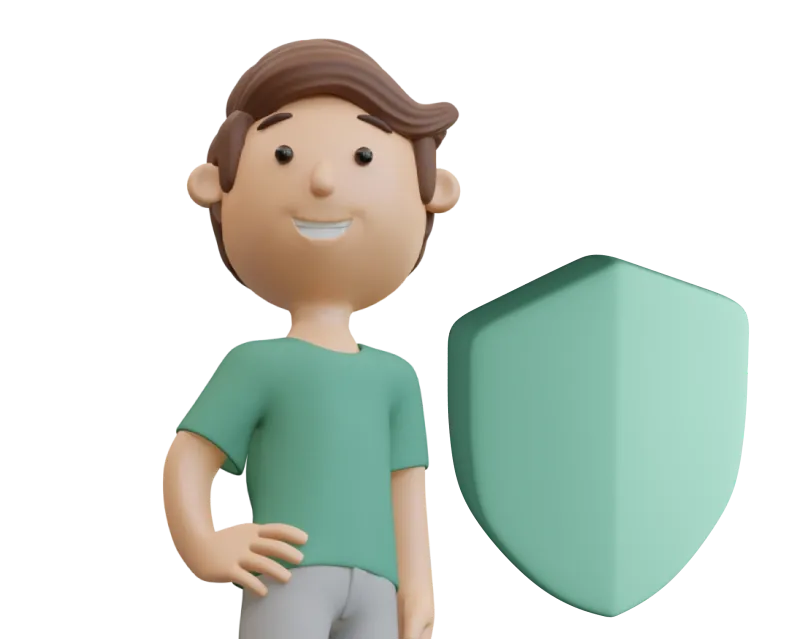 Private. Secure.
Security You Can Trust.
Your privacy is our priority. Only you can access your data, safeguarded by ISO 27001 standards and HIPAA compliance. With end-to-end encryption, VOS Connect ensures the highest level of security.
VOS
Science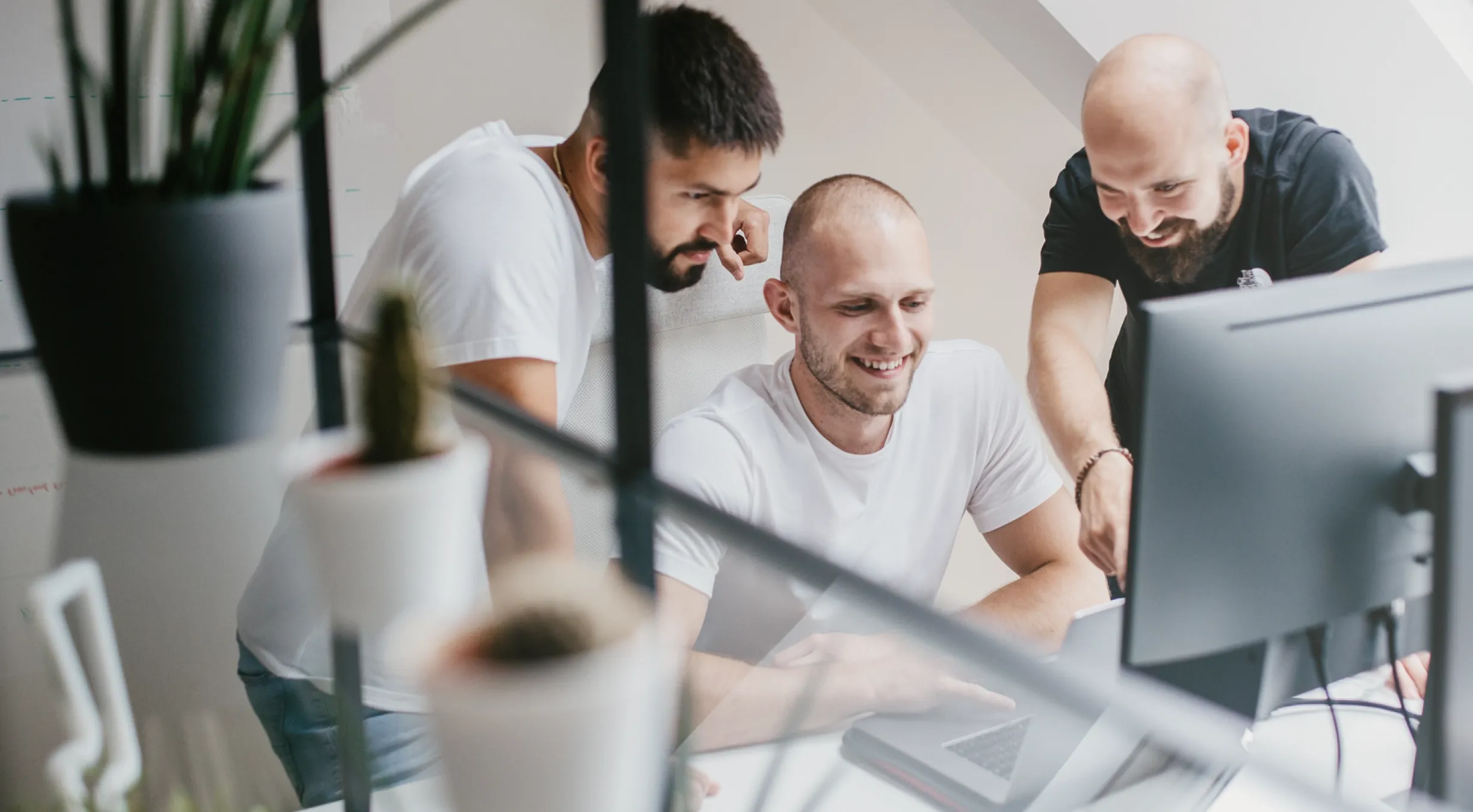 Backed by Scientific Expertise and Research
Experience evidence-based mental health solutions, crafted by professionals for lasting wellbeing.
Proudly Featured by
Choose your
Color theme