VOS.health is getting ready to release its original NFT series in December. It is the first ever series to combine real-world use of non-fungible tokens (NFTs) with mental health awareness. With this project, VOS.health is mainly targeting the younger generation as a user group that is the most active in the world of cryptocurrency and NFTs. Dogecoin or Shiba Inu are a hit among the young, and NFTs are hot on the heels of these two. Many pessimists claim that jpeg images can be downloaded from the internet for free, so why pay money for them? The VOS platform has decided to change this with its VOS NFT collection. At the same time, a part of the proceeds will go to charity.
"We have been active in the world of crypto and NFT for quite some time now. A number of blockchains already have diverse use around the world, but we haven't seen much of that with NFTs so far. The hype mostly revolves around digital images that don't bring any real benefit yet, or often only promise some for the future. That's what we're about to change. We have decided to launch our own NFT series that aims to raise awareness about mental health while bringing some immediate practical benefits to the holders," -- says Jiří Diblík, co-founder and CEO of VOS.health.
It's not just pictures
The new VOS Pets series, which consists of 9,999 unique 3D pets, brings disruption to the world of crypto and NFT. Its mission is to draw attention to issues related to mental health, targeting especially the younger generation. "We chose pets because they often reduce stress, depression, feelings of loneliness or anxiety in the real world," explains Ondřej Kopecký, co-founder of VOS.health.
VOS Pets differ from other NFTs in that they have a range of benefits and uses. The startup also plans to allocate a part of the proceeds from minting (the process in which NFTs are created) to charitable and educational initiatives. For example, they intend to host exclusive talks with top mental health experts and open them to all VOS NFT holders, or tour high schools to educate young people about mental health and give free premium access to the app to selected schools and their students. Last but not least, financial donations will be made to organizations that are involved in mental health research.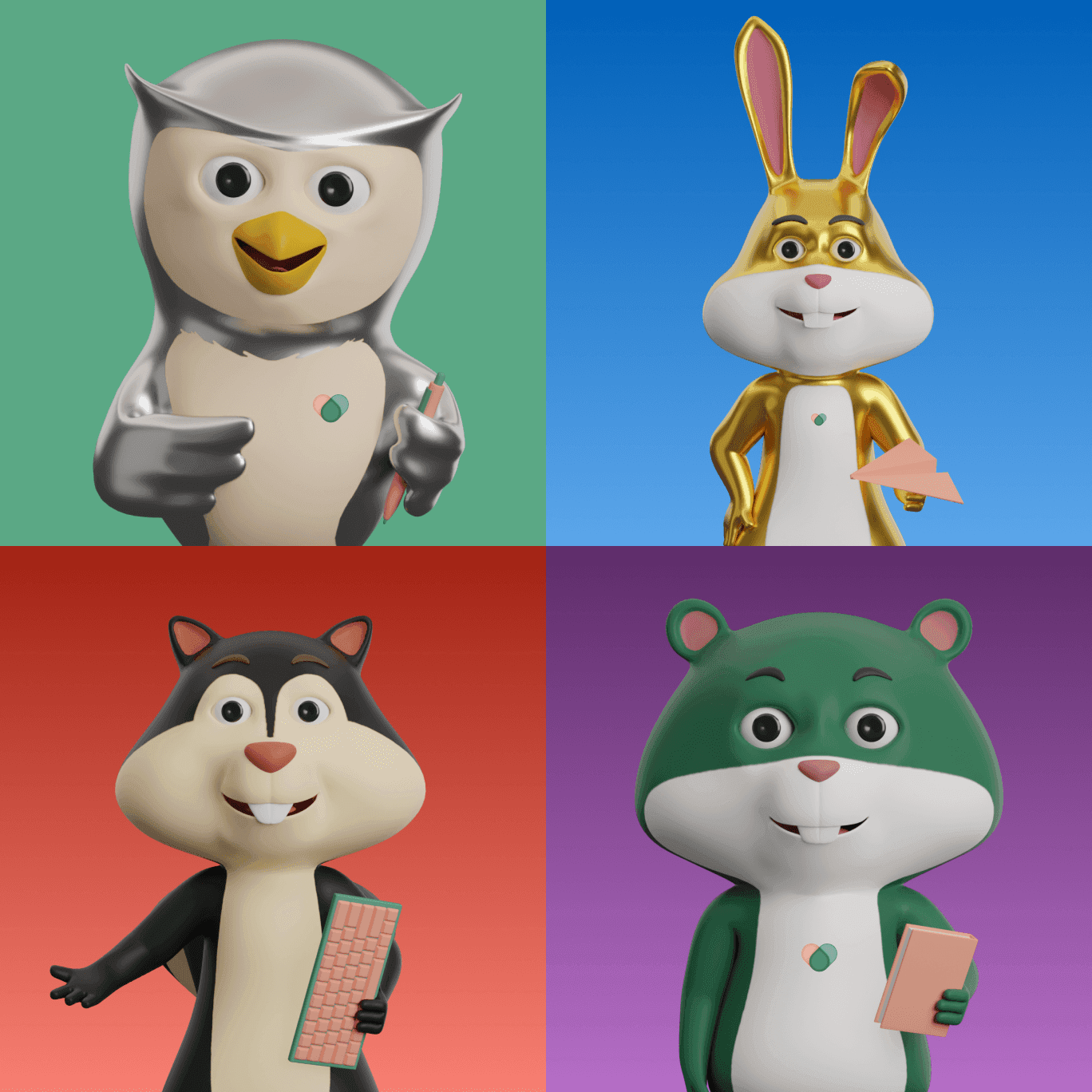 Holding a VOS NFT is going to be worth your while
For the owners of VOS Pets themselves, the platform has a number of real-life benefits ready beyond the unique 3D artworks. Possibly the most significant perk is lifetime premium access to the VOS app with all available intervention methods, e.g., unlimited chat with psychologists and advisors. NFT holders will be invited to exclusive VOS.health events, get priority access to all future products, and a host of other perks the platform has in the pipeline. A VOS NFT also allows its holder to influence the future development of VOS.health or communicate with the team on a private Discord channel. The art itself was designed by 3D designer Samuel Briskar. Each image in the collection is completely unique and hosted on the Ethereum blockchain.

"We are bringing a little revolution to the world of NFTs. Images are becoming value-added objects. We will spread mental health awareness among young people, use the funds raised to support charity projects and expand the platform further. Users will also be able to upload their VOS Pet as a unique avatar in our app and receive a host of other benefits. We have a lot in store for the holders in the future, so it's definitely worth being a VOS Pet Holder. The VOS Pet series itself will be released in December, but you can join our Discord now. We believe that the future of subscription-based digital products lies in NFT & blockchain technologies," Diblík adds.
Learn more at: https://nft.vos.health