Two years after we started working on the VOS, the platform is already used by 2 million users worldwide – in 170 countries and 9 languages. Apart from many other notable recognitions, VOS has made it to the prestigious European Forbes 30 under 30 list, been Apple's App of the Day, generated monthly sales in millions of Czech crowns and, most importantly, actively helps tens of thousands of people around the world every day. These are just some of the reasons why investors have confidence in the VOS.health app that has now materialized in tens of millions in a new seed investment round. Current investors Miton and Reflex Capital are now joined as lead investors by Soulmates Ventures and Purple Ventures with an investment €1.5M.
"I am very grateful for the trust from Soulmates Ventures, Purple Ventures and the current investors. With their support, we believe that we will be able to continue to develop and expand our services to help people care for their mind with cutting-edge innovations." - says Jiří Diblík, the 24-year-old founder of VOS
"VOS integrates a wide range of science-based tools into personal wellbeing plans and insights into mental health trends. The app also includes an open channel to psychological counselors. This powerhouse of features helps users build a positive self-image and mental resilience. If you want to feel better and keep your mental health in good shape, VOS is the app for you," adds Jiri Diblik.
The new investment will be used primarily for the development and expansion of VOS.health, which is backed not only by the founding team, but also by an eight-person development team and many psychologists and mental health experts. The platform helps people struggling with mental health issues through dozens of science-based tools, crisis interventions and a psychological counseling service. The app uses artificial intelligence to function and is currently available for iOS and Android devices. It is used by hundreds of thousands of users every week.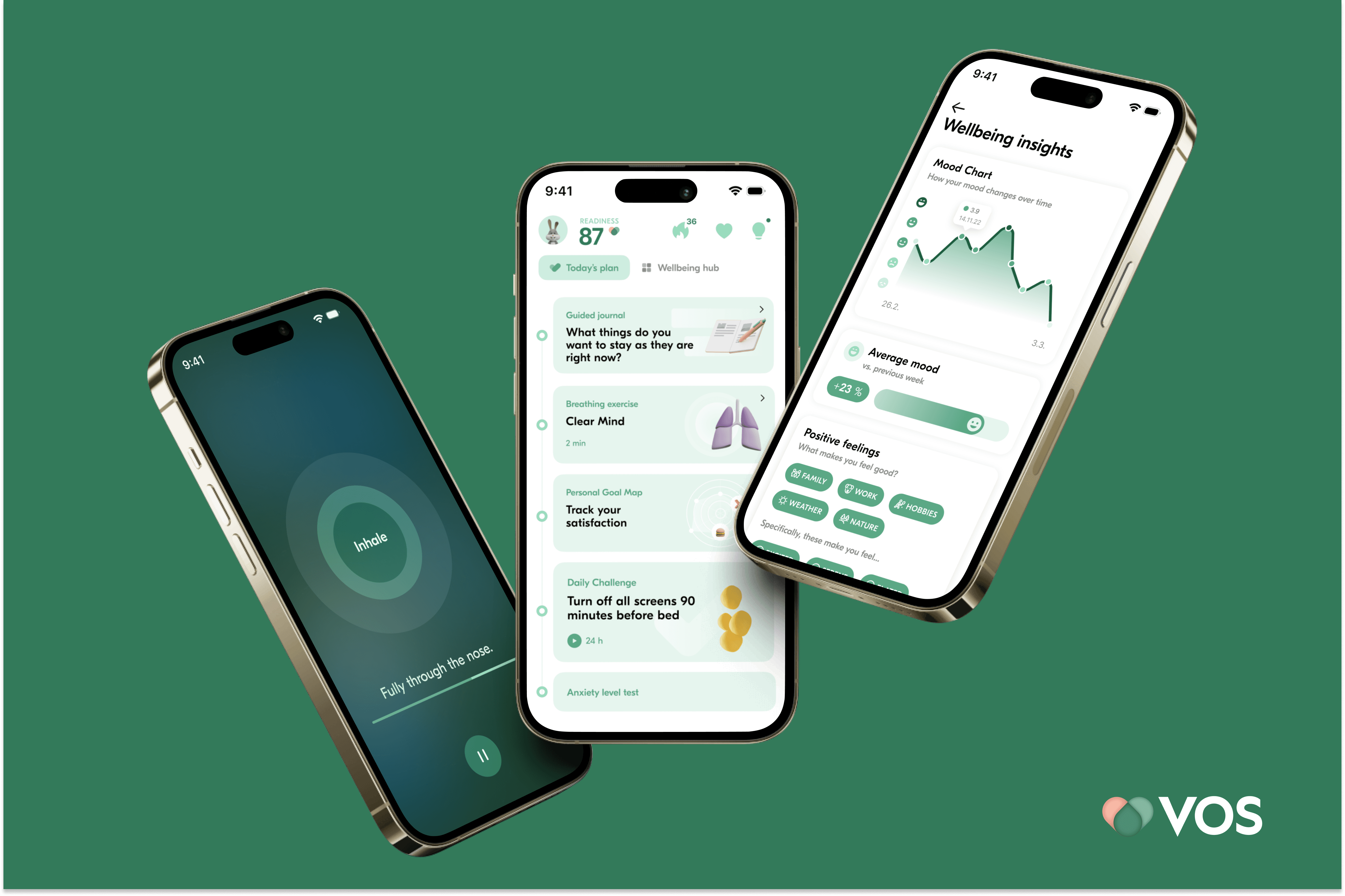 "Most of us have experienced some kind of psychological hardship in our lives. For us at Soulmates Ventures, VOS provides a comprehensive and easily accessible tool for active reflection on mental health and support with its long-term improvement. We invest in real, sustainable innovations and extraordinary teams with global ambitions, which is why we are proud of our partnership with VOS," adds Michal Sikyta, Investment Manager of the lead investor of this seed round at Soulmates Ventures.
VOS is celebrating 2 years since its launch and has recently provided its users with a free feature called "First Aid", a special module designed to help overcome times of crisis associated with, for example, panic attacks, depression episodes, acute stress or suicidal thoughts.
"At Purple Ventures, we love to see startups that are changing the world for the better. The same goes for founders who have a great passion and desire to push things forward. At VOS, this has clearly come together. When we saw how many people the app helps on a regular basis and how aligned and motivated the founding duo is, we spotted a lot of potential here. Plus, you can factor in the humility of the entire team and the big names that have supported VOS before. That's why we are delighted to be part of this investment round," explains Purple Ventures founding partner Jan Staněk.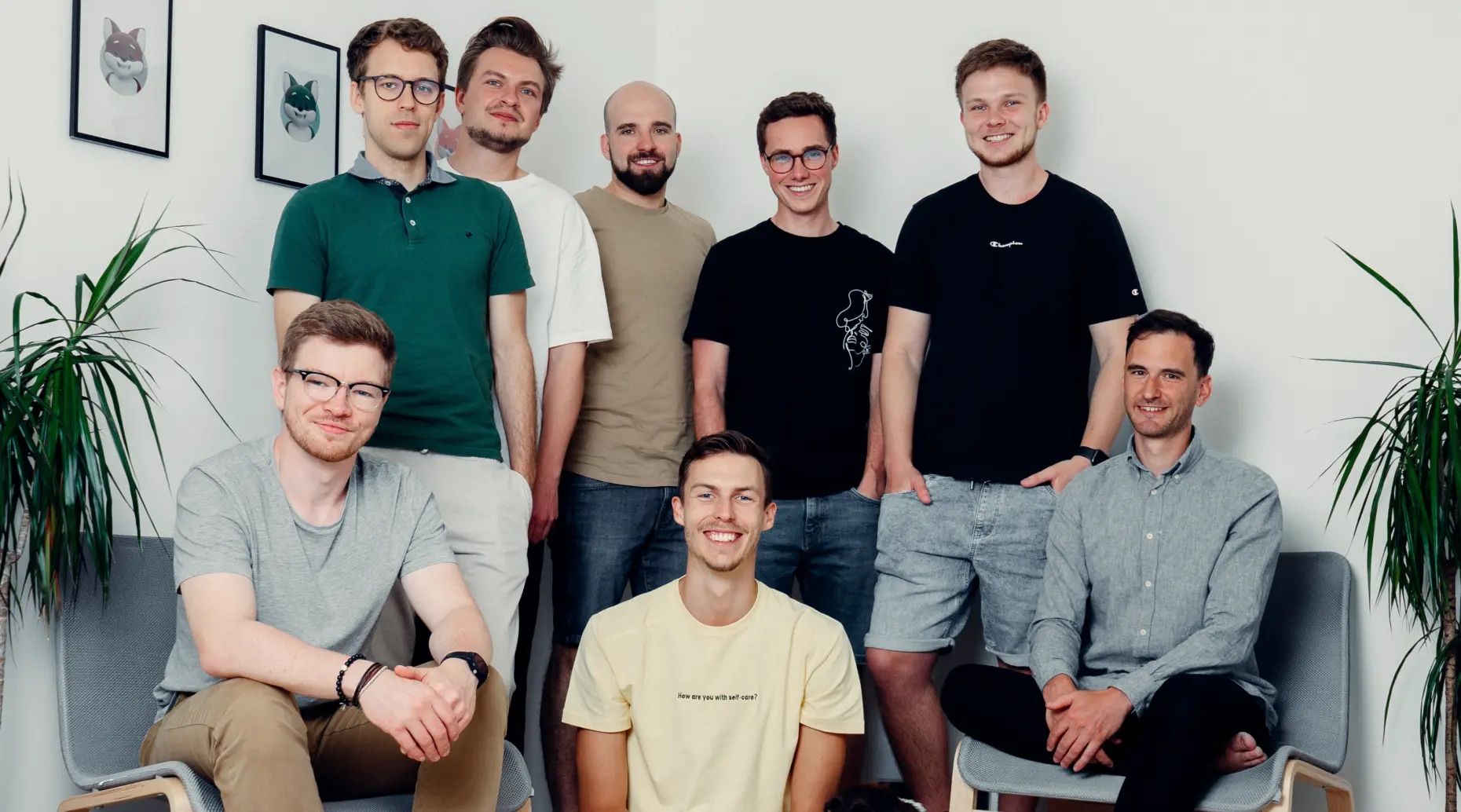 It is this progressive development that makes the VOS.health app globally unique and currently the most downloaded Mental Health app in Central Europe. Newly, VOS.health is also preparing to launch the first AI Psychological Counselor (AI-based psychologist) called ChatMind, which will be available for all users, in all languages. Those interested in this AI platform can sign up for beta testing of the new tool today at chatmind.ai.